There are two adages in life, "Timing is everything." and "Location, location, location." Centriply's updated martech platform, TangoGEO 2.0 taps into both.
Leading the way in Targeted TV is Centriply's updated location analytics platform, TangoGEO 2.0. The timing is right for this next generation of martech for TV. Web based and API enabled, TangoGEO 2.0 extends the category of Advanced TV to include automated audience buying, and go further with location, programming and cost. Developed with and for brands and agencies, it pushes forward the standard of automated media planning and buying with one of the most robust Linear TV platforms available. It gives planners control, transparency, and confirmation of their media spends. By knowing a specific geographic universe, TangoGEO 2.0 features the ability to measure ROI on TV spend down to the ZIP Code/HH, or against sales lift to locations or web sites.

Providing Power to Media Planners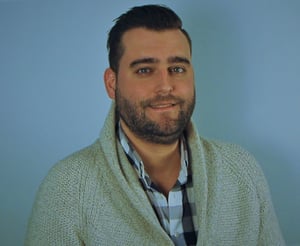 Guided by the same audience data segments from Experian as a digital campaign, TangoGEO lets HH level data drive Linear TV to compare the concentrations of viewers of broadcast and cable in one place to make it easy to show to clients. "Mapping communities of consumers uncovers insights, while the granular measurement makes ROI possible. This Targeted TV layering give brands and agencies the ability to stay at the forefront of performance marketing while accommodating traditional mediums too. We see successful flexible strategies and tactics work for brands every day." says Keith Reidy, Senior Media Buyer, Cable Scope Inc.
Developed by Tango Media Systems, this latest upgrade of TangoGEO's easy to use interface and fast automation makes it a unique Advanced TV tool for media planners. "Account teams and planners will appreciate the mapping and granular reporting ability that this platform can produce. Accuracy and the ability to go from a single ZIP to a national view was paramount to this software release. Viewing several layers of TV at once and comparing marketplace options brings competition into these walled gardens of TV." Reidy explained.
"We are addressing a major gap in media planning for brands and agency media departments. Often digital platforms have jumped right past this step and proceeded with activation. That's not realistic when planning across an entire year with large budgets that require substantial commitment. Planners made it clear to us that it's a key pain point when making decisions concerning what is possible in media planning and we listened." states Shelley Stansfield, Director and Co-Founder of Centriply. "Our mission is to give agencies and brands the ability to apply their own objectives, that relate to business goals and to independently assess the value of TV against their media spend regardless of vendor restrictions. Being able to see so many layers of the video stack in one place gives planners the most complete view of their TV options."
At its core, the platform is built on people. While counting people at the census block level, it is people centric and ready to provide the ability to compare audience delivery across TV coverage footprints. This unique database lets users see concentrations of audience through comprehensive maps, reports and summaries. Advertisers can achieve far better precision with both planning campaigns and measuring effectiveness in custom areas such as within specified driving time and trading radius down to a mile around a location. The ability to track and report on many layers of media over several locations comes standard. Centriply's development team designed TangoGEO 2.0 with brands and agencies in mind. Combining areas by county, state and region are coupled with the ability to apply extensive indiciis to create insights into audience locations and consumption patterns, two widely popular features.
"One question that we get a lot is - which media vendors have gaps, and what are other options? When using TV advertising, being able to tap into high quality TV impressions is important. Many don't want to limit the range of solutions. Choosing to combine layers of TV and digital, knowing where the impressions are happening can direct a planner to where holes need to be filled or a heavy up in certain areas is needed to increase impact." Stansfield continued, "Knowing where reach is not happening--- is even more important for our clients."
The Tech Build
TangoGEO 2.0 is built on two powerful core foundations, consisting of 470+M records that track 11M Census Blocks, along with 3,200 MVPDs and over 50 Demographic Variables. Called TangoMUSE this underlying product creates a way to capture multi-level audience numbers and when combined with TangoBASE, which intersects six more databases comprised of 40,000 ZIP Codes, the ability to pinpoint location and apply data-driven audience targets can be done across the entire country. This allows planners to create large scale communities, groups and regions, outside traditional DMAs, to bring together the scale and power of TV.
Not only can TangoGEO 2.0 offer scale but it also closes the loop on ROI for TV investments by reporting down to the ZIP Code. It has the ability to report audience location and confirm network environment, which allows the user to see more options. This multi-layered structure creates a way to apply an independent assessment of location choice against media value and a brand's KPIs.
Brands and Agencies Keep Control
Buying TV advertising can be tricky when combining traditional TV, Advanced TV and video. Comparing what you pay for each type of impression can leverage budget and allow the brand to decide the value of the media in comparison to other marketing costs. This platform combined with two other modules, TangoNVIO and TangoACT allows the comparison of a digital video CPM of $35 to a TV TCPM of $35 to see what kind of scale and impact each can have. Integrating the same first party data segments against digital campaigns as with a TV campaign powers audience targeting and creates fast, incremental reach. By working with both digital and legacy marketing like direct mail, coupons or using a loyalty card segment, current customers can be grouped and look-alikes can be created (i.e. Experian segment) to be used to drive the message into the high value audience areas at many levels along the customer journey.
"When we work with our brands, they are concerned with keeping their data confidential and not sending it to the media vendor. Having first-party data is almost always the best, and it provides the most direct campaign performance tracking. For that reason being able to apply the same first-party data to their advanced TV campaigns as their digital campaign is a crucial requirement." Stansfield continued. "We think that data integration should be as simple as ingesting a two column Excel file, and industry and business goals provide benchmarks. We ask clients 'Is increase in foot traffic per store important? Is increase in same store sales your goal? Are you opening a new location that people need to know about?' and they don't worry about giving away their strategy and being charged more once the vendor knows that certain locations are important."
Media Transparency
Whether it's a self-serve platform license or a managed service arrangement, an agency can provide reporting by location, at the daypart, program and network level. Knowing where client media dollars are efficient can allow optimization of the media spend. Validation of where the message is delivered allows agencies to know which part drove success. Comparing your TV advertising costs by market, daypart and network lets you see which factor is the most important.
For advertisers that are used to traditional TV advertising, TangoGEO 2.0 allows location analysis to track between one's current campaigns and results from past campaigns. Centriply provides services to their partner agencies showing tracking of impressions and sales lift.
By measuring down to the ZIP Code an agency can have a way to apply TV attribution measurement. This is where "probably vs definitely" comes into play. Tracking different kinds of actions can come from several sources. TV attribution measurement can be done in brand health studies that combine all the TV and digital impressions in specific areas.
If precision is desired, a MVPD heavy up can be considered, since uneven network consumption occurs in pockets around the country. Different markets consume TV at different rates, making it difficult especially for national buyers. A Targeted TV solution increases complementary options for local buys, since the entire country can be viewed as a whole. Being able to tap into high quality TV impressions is important. So is knowing where the media is not valuable. If you are combining layers of TV and digital, knowing where your impressions are happening can direct you to where holes need to be filled, or heavy-up to increase impact.
"Being independent has let Centriply keep "a laser focus on innovation and perseverance in our approach, which has led to successful partnerships with clients for many years. They know they can rely on us to provide them with an independent, Targeted TV analysis that allows them to control costs, compare efficiency, and measure against their cross screen budgets."
When looking at the right advertising solution, Targeted TV is an effective tool to make an impact and increase overall ROI. Not all martech platforms are created equal. When it comes to knowing the TV environment and how to best reach the target audience it's crucial to use a data-driven approach that integrates location with the past and present, that's TangoGEO 2.0.