It was a dark and stormy night, as the street lights along 42nd Street flickered and wavered. The crowds, usually thick across the sidewalks, were cautiously huddled in the doorways under the looming silver and black Chrysler Building, hesitating to bolt and be on their way…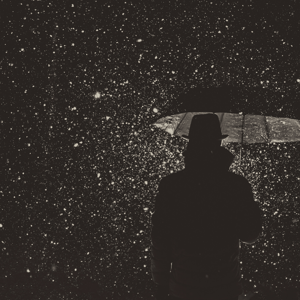 Much like the beginnings of a gripping movie–we work with our media planning heroes who are in pursuit of larger-than-life characters, searching maps for important locations and delivering messages measured for just the right impact. It seems like everything in TV is stormy right now! So by using The Search Engine for TV Audiences® to transform the sleeping giant of traditional TV spots into the advanced guard of advertising's next generation, marketers can succeed with TV martech platform Tango Media Suite.
As with all good stories, this one starts with drama of mapping 11.3 million census blocks enabling reach into 123 million TV households, the intrigue of counting audiences in many carefully layered universes, and determination to successfully overcome incredible odds of breaking through 3,000 heavily guarded walled gardens. This data transformation of what has historically been known as a mass marketing vehicle allows for advertisers to drive TV campaigns that can use data to measure the middle and bottom of the marketing funnel.
It's been 15 years in the making, and at Centriply we've never lost our passion for granularity and flexibility. It's TV martech platform—Tango Media Suite (TMS), provides the power of scale and efficiency for demand-side media buyers who need the advantage of data to level the playing field with media vendors.
APIs connect 13 modules and feed other marketing platforms hungry to transform linear TV ad inventory into nationally scaled, hyper-locally driven marketing that's delivered and measured within just couple miles of thousands of retail locations, or a five minute drive time from hundreds of QSRs. Business outcomes and success are measured by driving foot traffic and increasing sales against TV impressions that were planned, bought, and reconciled by TMS.
WE ARE YOUR ALLY
Just as pioneers venture into new territories, now planners can explore scenarios for success while buyers-without-borders can cross areas ranging from ZIP codes and counties, to states or regions, complementing digital and programmatic offers by using the same audience segments. Then by tapping into local TV inventory, campaign teams can enjoy activation and attribution that is free of DMA restrictions and measured to the household level.
Strategists can pursue opportunities for clients using first or third party data. Planners can shine with client ready mapping and reporting that offers a unique TV ad solution that goes beyond programmatic in safety, scale, premium network choices and location transparency. Fast, incremental reach is achieved through processes that give media buyers the ability to manage large scale, complex, multi-market campaigns. Media is bought, measured and optimized weekly against impression delivery and KPI performance.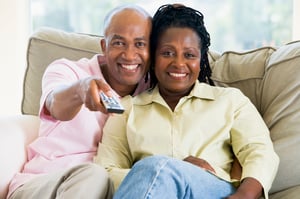 The sweet spot of this TV advertising technology is the ability to handle large complex brands that are competing on an extremely localized basis, in mature and competitive markets. Even though they may have thousands of locations, proximity to the closest brick and mortar address is still the major factor in a consumer's decision to visit.
YOU GET OPERATIONAL EMPATHY
Feeling the pain of making impression based buys across your marketing channels? Wondering how to fit advanced TV into your planning department? Delivering solutions by APIs right into your platform, making maps or doing a managed service it's all about working your way. Just like when Centriply's automated capabilities were important to a new entrant looking for a unique way to create impact in the mature retail environment. Our agency partners had chosen several audience segments for their digital and programmatic campaigns. Since the platform was built from the census block up, we found that same audience near the brand's 278 locations. Research showed that consumers only travel two miles for this kind of shopping, so it was imperative to create very geo-fenced areas around each store. Counting how many loyalty card holders were located within the radius gave a baseline for comparing increase in customers before and after the TV campaigns. A frequency goal of 10 was requested to create break-through recognition, MillwardBrown confirmed the resulting +23% consideration of the new brand. Also validating the campaign's success was sales lift of +4% and increase of 3X foot traffic. Partnering with a mobile provider Ninth Decimal/Cuebiq and an ACR Inscape, we were able to match impressions delivered against areas for TV attribution.
WE ARE RELENTLESS
Our marketing fortune hunters know that TV attribution is now table stakes for linear TV to compete with CTV and OTT. Agencies can achieve TV accountability and cross media analysis, for budget allocation and attribution with our measurement partners. We've completed several of the largest TV attribution studies ever created for our partners, so they can show brands that there are TV options far beyond what they have seen before. The echo of "No one else can do this!" rings in the night air.
Advertisers can enjoy cutting edge targeting at scale and create fast incremental reach for a total cross-screen solution using the power of premium, brand-safe, fraud-free TV programming. TMS's advanced linear TV technology doesn't just place campaigns, it gives marketers the ability to focus on audiences and go beyond the friction of the process to supply innovation.
Much like a good novel that ties characters together, Centriply's Tango Media Suite technology keeps pushing TV so that it walks and talks into the future, to support brand-driven--not media owner—objectives. By focusing on the audiences, marketers find "The key to the treasure is the treasure"- J. Barth. Agencies and brands write their own multi-screen future by using The Search Engine for TV Audiences® to transform linear TV ads into advanced advertising solutions that start with the human.