Interactive TV Today (ITVT) and The TV of Tomorrow Show (TVOT) presented the 2020 Leadership Congress, Sept 8-10.
Check out this informative TVOT of Tomorrow Replay, hosted by the iTV dr. Rick Howe. https://thetvoftomorrowshow.com/
During this leading TV industry event, panels and keynotes featured a sterling lineup of media owners, video specialists, technology developers and advertising industry leaders all focused on the current upheaval and opportunities in audience viewing and advertising. Special thanks to Tracey Swedlow and Televisionation for providing an extensive platform for networking and business-development specialists during this three day virtual event.
Whither Goest Thou, Television Advertising? (with Apologies to Jack Kerouac)
On Wednesday, September 9th, this 45 minute session w
ith iTV Dr.Rick Howe moderating featured a panel of
execs on the agency buy-side, AdTech, and media owner on the sell-side. They generally agreed that the pandemic upended the status quo, and that Q3 was seeing a resurgence in television advertising.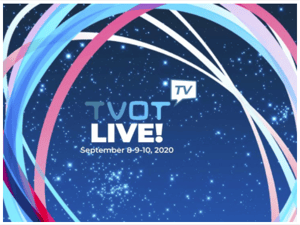 The panelists for this session i
nclude:
They believe the immutable political advertising season, starting on Labor Day, will generate advertising momentum that would carry over to retail, CPG, auto and even travel. As the pandemic has continued to grip our business and social lives, how do advertisers and media owners adjust their thinking? History suggests that TV advertising precedes and supports brick-and-mortar growth in economic downturns. Will that continue? TV is adapting to support the virtual economy, and

Centriply

is

developing

technology and tools needed to achieve that goal.
As always, the discussion touched on how to measure return on investment in TV, and the conclusion was that it's happening already. A view of the horizon reiterated the existing, but pandemic-accelerated, need to focus on speed of response in planning and placing spots, using technology from players like Centriply to compete successfully. To satisfy advertisers' need for an integrated view of media performance across multi-channel campaigns, more and more technology is being deployed to remove the friction from the process and apply successful attribution of TV impressions, delivering metrics advertisers need now and in the future. Check out the replay for the full discussion.