When looking at the right advertising solution for your brand, Advanced TV (ATV) is an effective tool to make an impact and increase overall ROI. However, not all agencies are created equal when it comes to Advanced TV solutions, so be picky when choosing your TV partners, to make sure you work with true Advanced TV pros who will get campaign results that will "wow" you
When it comes to knowing the TV environment and how to best reach your target audience, there are 8 crucial questions—plus 2 for extra credit, so really there are 10 questions--to consider before starting a modern Advanced TV ad campaign: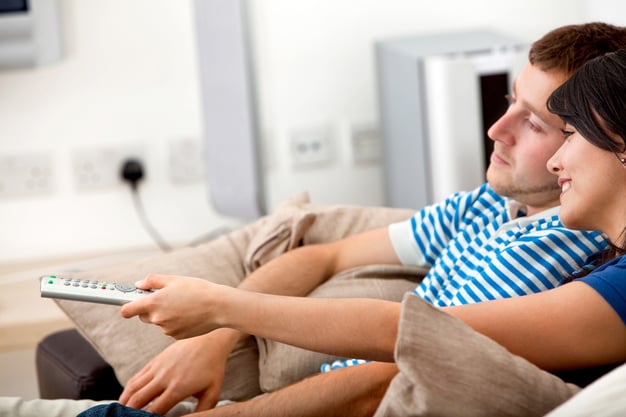 Is TV the right media channel for my brand? Can TV campaigns find my high value, prospects/audiences?
Yes, TV is always a great media channel for your brand. Many things have changed in modern TV campaigns that make it even better than before, with audience-based buying being an example. Media planners can quickly find custom audiences (like Claritas's PRIZM® Premier syndicated audiences) across media channels, including TV. Planning can now be done across the nation, combining areas down to the ZIP Code level. This allows you to hyper-locate commercials where your audience is viewing, bringing the scale of TV across your customer journey. From the speedy planning phase to finishing up with household attribution, audience-driven TV is now granular, responsive, and impactful. With new premium programming, live sporting events and in-depth news coverage TV and CTV are ready.
I have an audience for my digital campaigns--can I use it to extend reach with TV?
Yes. That's a wonderful way to extend reach, by using other media channels targeting the same audience. When you choose to combine layers of TV and digital in a plan, confirming where your premium impressions are found can direct planning and budgets, to confidently find the right placement to increase the impact of your commercials. Tapping into high quality impressions is important when delivering the right audience. And knowing where impressions are not happening—so you can course correct if necessary—allows you to be more nimble with your plan, and therefore successful. All this planning and buying detail is now available.
Once I have my commercial, is it hard to get on the air in the right areas? And choose the right content placement?
Right, with so many options it can make your head hurt! Research has shown that location of relevant messaging is crucial for many industries. Considering that there are over 3,000 different cable systems in 210 TV markets, deciding where to place your commercial can be daunting. How do you know where high concentrations of your audience are located? If you know ZIP Codes from where your customers receive their orders, those areas should be high on your list to focus on. Are customers spread around the country or concentrated mostly in localized regions? No matter where your customers live, working with a TV media specialist like Centriply means you get the benefits of our constantly updated database of all the media vendors across the country--so you don't have to worry about that. We also collect thousands of network listings, daypart breaks and rates every day, so you get options: what programming is available and at what price. And the bonus you didn't know you needed? TV is known for it's safe, premium and fraud free environment.
Is it better to hire a media agency or try to manage the campaign myself or go directly to the media owners?
It depends. Very broadly--if your business has, say, less than five brick & mortar locations, consider contacting local media owners/reps directly to run a small local campaign, if you have the time. If your product is consumed by everyone (like toilet paper), it's right for a national or mass marketing approach, so you'd want to call a national sales rep and make a deal for a much broader-reach campaign.
But managing a mature brand that is competing across six or more geographic areas, looking to influence customers across 20-30% of the population in a specific group, at various times? That's time and labor intensive, and one best handled by TV specialists to deliver real results against your budget. So, is this hard—yes. Maybe far too much effort to bring all the pieces together? For some, maybe. But if you engage a specialty agency like Centriply, we have the process set up and ready to go immediately and make it not only easy for you to use, but you also keep your agency fee.
What do you get when using a specialty media agency like Centriply for your TV ad campaign?
Little extra work for you

Management of over 3,000 TV vendors, and the alignment of your custom audiences

Fast turnaround of planning options, maps, and reports

APIs into your ad tech with an automatic feed can be enabled

Attribution studies can be performed after the campaigns to establish your ROI
How do I figure out if my commercials ran in the right locations and achieved the results I was looking for?
Knowing where your media dollars are efficient can allow you to optimize your overall spend. Comparing your TV advertising costs by market, daypart and network lets you see which factor delivered the most impact. Weekly posting comes standard with Centriply, so you can really see what worked—and also where it may not have been worth it. If reporting doesn't tell you where your $$ were efficient, how do you know which part of your TV ad campaign delivered the results you're looking for?
How do I know what networks my ad is appearing on?
Our stewardship of your campaigns means weekly checkups and posting to make sure the impressions promised are the impressions delivered. No need for you to worry about under-delivery and no excuses to your boss about performance.
Can my TV budget be tied to results at the cash register?
Yes--knowing your TV ad dollars made an impact is so rewarding! But this is where "probably vs definitely" comes into play. Tracking distinct kinds of customer actions like sales can be done by Centriply, at no extra cost, simply by sharing relevant sales data, post-campaign. For less straightforward analysis, working with several of our partners provides answers at the top (brand awareness), middle (foot or web traffic), and/or bottom of the marketing funnel (sales).
Can my first party data be integrated into audience targeting?
Yes. Nobody knows your strategic priority audience better than you do, so using first-party data (if available) is almost always preferred and will deliver the most direct campaign performance metrics that are important to you. For that reason, incorporating first-party audience data into your Advanced TV campaigns can be crucial to overall success. For brands it's simple--our data integration is as simple as ingesting a two column Excel file.
BONUS QUESTIONS:
Location. Location. Location: Why is it important to plan a media campaign at the ZIP Code level? What other geo-specific points do I need to consider in my planning?
By applying a comparison of data across TV coverage footprints, concentrations of audience are revealed. You can achieve far better precision with both planning campaigns and measuring campaign effectiveness if the analysis is done at least to the ZIP Code level. Why? Just think--there are 41,000 ZIP Codes, giving you so much more detail than 210 DMAs.
Other questions you'll want to consider: Are my audiences spread out or are they found in regional concentrations? How about combining areas into counties, states, and across distribution channels to see trends? By finding those concentrations and showing above average advantages in certain areas, insights into audience locations or consumption patterns can be found. It's good to know where certain media vendors may have coverage gaps, so you can plan accordingly.
What do I do next? How do I explain this to my boss?
If you have gotten this far, you're ready to talk to Centriply! Start by sending an email to RICH.KAUFMAN@centriply.com. He's great when it comes to helping people understand that there is extraordinarily little risk--and lots of reward--using audience-driven Advanced TV campaigns . And if it's not right for you he will let you know that too. Let's find your audience!
More questions about buying TV advertising? Check out our list of answers and insights at Advanced TV advertising Q&A.
Questions sourced from IDC