Over 3% growth. "That is unheard of here," Stacey Widlitz, president at SW Retail Advisors said. "So that is where investors need to look. They need to look where the retailers are actually driving traffic, not just ticket."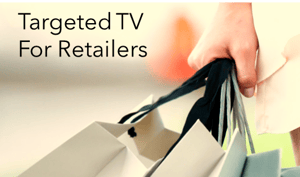 Contrary to multiple concerning earnings releases seen this earnings season, Target's second quarter proves the consumer is "very much still alive," Stacey Widlitz, president at SW Retail Advisors said during a "Bloomberg Daybreak: Americas" interview. Consumers are shopping in full force at Target as evidenced by 3.4% comp growth, of which three-quarters came from traffic.
"I think what we've learned is that the consumer is definitely hanging in there. As we've talked for the past couple of years there are the have not's. There are the retailers that are driving traffic, that's Target Walmart, TJ Maxx, Ulta, which you were just talking about, cosmetics with Estée Lauder and the selfie generation, And of course there are the department stores and the specialty retailers that really have a lot of self inflicted pain here. But the consumers remain strong. Clearly there are increased signs of potential issues ahead. But for now the numbers look good," said "Stacey Widlitz, S.W. Retail Advisors president on CNBC.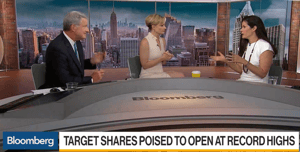 When Marc Lore's Jet.com was purchased by Walmart, he became the head of the retail giant's e-commerce department. Lore began strategizing the best way for Walmart to increase its revenue, while also providing customers with benefits. His thinking led to their new discount strategy (discussed below), that displays the innovative thinking behind a company that combines success and customer satisfaction. Have you thought about what new strategies can boost your store's foot traffic? The aforementioned discount program from Walmart is just one example of a method that falls into a category of strategies called "pre-targeting". Pre-targeting with TV ads can allow retailers to gain more traction and attract more customers to your location. Data-driven Targeted TV is one of the most advanced technologies in the advertising industry--it's a surefire way to get your audiences from watching TV at home to your stores or services. It's one of the most effective ways to draw in more consumers and may be one of the smartest moves a business can make.
TV Advertising Strategies and Tactics
By targeting audiences on TV beforehand (i.e. "pre-targeting or re-targeting"), you are priming their thinking and setting an emphasis on your new offers and sending more of your customers to your physical locations. By knowing how far your customers travel, pre-targeting with TV ads by trade area around a location is an effective tactic, primarily because of the level of scale and exposure your company's new promotions or services would receive. Audiences see these new plans (which can be in the form of apps, rewards, or offers) on television during the appropriate programming; the more often they hear about the offer, the more likely they are to take advantage of them.

The offers are relatable on television, by portraying happy people receiving a discount on what they wanted, or by showing how quick it would be, makes it easy for consumers to imagine themselves successfully acquiring items at the store. By finding highly concentrated audiences close to the store, the impact on action is greater. For example, let's focus on the Pickup Discount program currently being carried out by Walmart. http://bit.ly/2tbTdtx The retail giant rolled out a plan to provide a 10% discount to customers who go to the store for pick up. If the customer chooses to have the product shipped to their home instead, they don't receive the discount, but Walmart provides free two-day shipping. This tactic draws more customers in—the more they hear about this deal and consider how much money they'll save, the more likely they are to take advantage of the discount. Walmart's e-commerce head, Marc Lore, spoke to Business Insider, saying, "The cost to get stuff from a fulfillment center to a store all together on a truck is not that expensive. The expensive part is when you deliver [the items] to an individual person's home." This move gives Walmart an upper hand over etailers like Amazon; they save money, and ultimately pass on what they save to their customers. Measuring the lift in sales is trackable by ZIP code and can be traced back to media budget levels and TV impressions served into each area. Even various levels of discount can be tracked so that thresholds of offer can be tested (would a 10% discount work just as well as 15%, in terms of engagement)?
Customers and Retailers Have Options
On their website, Walmart shows the customer the options they have—the option for free two-day shipping is listed under the price, with the discount displayed right by it. What better way to attract customers than to immediately tell them what they would be paying with either option? By using the pre-targeting TV advertising strategy, Walmart is attracting audiences from the moment they see the commercial for the item on television—possibly even before they have committed to the purchase. Repeated frequency of exposure reinforces the benefit just as pre-targeting reinforces the idea of path to purchase.
Today, with the past-faced evolution of the marketing industry, it's important to stay on top of the game. Consumers look for new areas to save money, and catering to their needs in unique ways can build up your company's image and increase your sales. Even boutiques and regional retailers can successfully compete using this strategy to effectively impact the bottom line.