This spring—well, a lot of 2020 so far—has been crazy in the most unexpected and difficult ways for us all, not the least of which has been on the career front.
With that in mind, our human resources team would like to offer the following links to help support anyone recently unemployed and job searching.. Our sincere hope is that you don't need these, but if you do--you have our best wishes for success in finding something new quickly.
Sincerely,
Team Centriply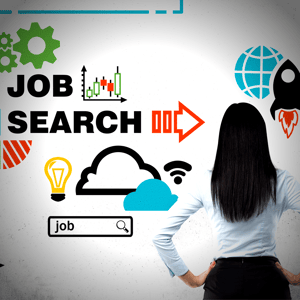 LOOKING FOR ANY JOB TO SUSTAIN YOU OR A FRIEND/FAMILY MEMBER
Here's an extensive list that is being updated continually. https://www.linkedin.com/pulse/heres-whos-hiring-right-now-andrew-seaman/
PROFESSIONAL SUPPORT, ADVICE, GUIDES,
INSURANCE, ACTIVISM, AND SO ON
AskAManager www.askamanager.org
This blog is indispensable for practical, real-world advice/support on everything and anything related to working for all(employees, managers, students, etc.), like management, job searching, creating effective cover letters, resumes, etc. Tons of Q&As, articles, recent content related to WFH and layoffs/furloughs, a couple books available for purchase along with free guides (useful whether you're job searching or hiring/interviewing). There is very robust commentary that contributes greatly to this rich information source.
ARTICLE Adweek: Recruiters to look into (and who know your business):
https://www.adweek.com/agencies/meet-5-recruiters-shaking-up-the-advertising-industry/
Freelancer's Union: https://www.freelancersunion.org Lots of information on protecting (and fighting for, if interested) your rights, work, income, insurance, and so forth if now fully freelance.
JOB BOARDS: SOME SUGGESTIONS
Jobs are in flux on every board—being generated, cancelled, put on hold, and filled on an hourly basis. If you see a legit, live post that you're a fit for, apply immediately. Even if you're not looking or fully expect to be back to work shortly, these resources can be helpful if you need to hire staff (eventually).
For webinars, smartbriefs and newsletters: https://www.aaaa.org/.
LinkedIn.com: Jobs(App or Website)
Scope by keywords and location, sort results by relevant/recent, length of time posted, location, company, experience level, and several "LinkedIn Features" that may be useful. You also can use #hiring to see some companies/recruiters looking for people, all lines of work. Pro tip: create and save more than one search, using multiple keywords (related to title, for example) as different industries use varying terms to identify similar roles. And save searches so you can revisit and look at, say, only newest listings.
Glassdoor www.glassdoor.com
Add a review, salary, interview or other comment (can be very anonymous unless you're from a small shop or use very specific/specialized language, so keep that in mind) to create your own profile and get full access to all it has to offer. Similar scoping available as LI, with the caveat that sometimes GD requires either broader or more specific terms to generate results.
Indeed.com (and expanded Covid-19-related help section)
Deep reach, can scope on all the usual and get fairly granular if wanted. Caveat: as with all the other sites listed, you MUST vet each post on the original company's website—including recruiters. Indeed also has resources to assist pandemic-related job searches, if interested: https://www.indeed.com/career-advice/coronavirus-job-resources?from=hp_covid
MEDIA RELATED RESOURCES:
AMA Job Board https://jobs.ama.org
Scope using key words, location, sign up for job alerts, etc


AIGA Community Resource Hub https://www.aiga.org/aiga/content/tools-and-resources/commitment-to-community
For all things creative, jobs, articles, community (including for students)


mediabistro https://www.mediabistro.com
Scopeable marketing, creative, writing, editing jobs across media/location, skill building courses in social/digital media and more


One Club for Creativity https://www.oneclub.org/articles/-view/covid-19-jobs
Search for or list a job for free for the duration of the pandemic. Listings are alphabetical by agency/employer, and cover a wide range of job functions/titles/ experience levels (from intern to senior levels), domestic and international. NB: use caution as some listings there can be expired.
TECH-CENTRIC RESOURCES: