We switched hats last week to introduce more people to our technology. It's our effort to transform legacy TV so that it successfully competes in the world of Advanced Targeted Linear TV advertising.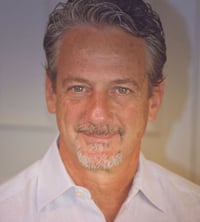 We're excited to be pushing into new territory and creating solutions for moving more media offers into the future of ATV for media owners. To demonstrate our tech capabilities we joined The SPROCKIT Innovation Hall at NAB 2019 (www.nabshow.com). It was a hotbed of activity, with great ideas, cutting edge tech and determination galore. After a week on the floor at NAB, Founder Scott Stansfield reviewed the highlights of his observations and insights into the offerings in Las Vegas.
Joining the SPROCKIT Innovation Group this year, enabled us to rub elbows with some of the brightest up and coming stars in media and martech. While we didn't meet all 91,460 visitors, we did get to know some real visionaries, amazing engineers, brave upstarts and find a few old friends along the way.
A shout out to all our fellow Sprockit Innovators:
6connex.com, https://adoppler.com/, https://www.myadvocado.com/, https://anzu.io/, https://www.applicaster.com/, https://www.burbio.com/states, https://www.cerebriai.com/, https://www.countable.us/, https://crystalcc.com/, https://www.cut2it.com/, https://www.didjatv.com/,https://www.flowics.com/, https://foliophotonics.com/, https://www.didjatv.com/, https://www.jumptvs.com/, https://mirascreen.com/, https://www.moonlighting.com/, https://www.ngdsystems.com/, http://www.pickaxe.ai/, http://plumresearch.com/, https://theq.live/, https://www.ssimwave.com/, https://sympli.io/, https://www.switcherstudio.com/, https://www.truoptik.com/, https://vionlabs.com/, http://www.widespiderllc.com/. It was great to meet you all.
Big thank you to Diana Wilkin of Twelve24 Media for leading the panel discussion on Advanced Advertising to Advance Monetization with Geoff Wolinetz, SVP Client Relationships, FreeWheel; Gio Punzo, Streann Media; Scott Stansfield, Centriply; Roger Franklin, Crystal. Check out the video https://sprockit.tv/watch/109 to hear about what options are available right now.
DURING THE NAB SHOW
We found that a point of interest with broadcast media owners was "How can we compete in the Advanced TV space?" We had many discussions covering how we apply granular audience measurement and layered planning to give spot broadcast sales planners a combined solution, with metrics that work across TV and digital. These processes were met with encouragement and enthusiasm. Anyone who stopped by our booth got a view down that new avenue where media owners could show their strengths.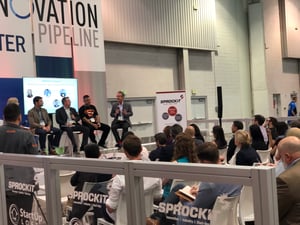 OTHER QUESTIONS WE RECEIVED:
Can you layer several media suppliers on one location so I get an idea of the impressions options that are available to my client's high value audience?
After demonstrating TangoGEO's mapping and coverage abilities we filtered by Telco, DBS, Cable, Interconnect, and spot broadcast to show areas of high concentrations of audience types. Click here to view a 2 minute demo of TangoGEO.
Can we get APIs into another platform?
APIs are ready once we know the format you need. Using your dashboard, or ours, is up to you.
Can your platform do planning and produce IOs?
A planner can produce proposals in minutes, then hand off to another department for activation of schedules with are auto assisted. Then output IOs for approval. Click here to see a 2 minute demo of TangoPLAN.
Can Spot Broadcast TV offer advanced advertising?
You bet, linear ad opportunities can compete with ATV offerings. Multiple market advertising plans can be created by tapping into local inventory. Location based audience buying can be achieved with any combination of DMAs, states, zones or ZIP Codes or HHs. Granular measurement and flexible combinations of dayparts, and TRP levels make this a National campaign optimizer like no other. Click here to see a 2 minute demo of TangoNVIO
We have some exceptional examples of how Targeted TV impactes advertising that improves brand performance. Click on the following links to see about several categories that can qualify including: TV support of an ecommerce web site, weather triggered retail, and how to increase consideration for an educational institute.
Check out our work here and when you have a moment let us know what your experience was at NAB.
We are looking forward to our next stop with SPROCKIT Sync SV at Google in Mountain View, California in July.