As seen on Adotas
Ad-Tech is turning advertising on its ear, especially in TV.
Everyone knows digital ad tech targets audiences and tracks online advertising; but now there's TV ad tech and it's changing the world of network and cable TV advertising by offering enhanced ways to measure an audience and to use targeting down to an individual zip code. TV advertisers can go beyond traditional markets that were defined for decades by Nielsen and deliver their message to custom areas that are most important to them. Program targeting (millennials watch The Voice, we want to talk to kids that age so let's advertise on that show) is no longer the only smart ad strategy.
Individual or unique clusters of cable systems offer marketers geographic targeting and it often produces a far greater target impression value (that's the value of an impression that reaches an intended household within a define area) than program targeting alone.
But when the two are combined? The power of delivering an ad to the correct location within the right programming environment is tremendous.

How Can YOU Harness This Power?
Demand-side software platforms like Tango Media Suite are making it possible for linear TV advertisers to target potential customers using demographic information applied down to the zip code level. The national scale of this kind of platform employs Research + Media Analytics + Media Activation to give the advertiser the ability to look up or down through the layers of media options in a custom target area and compare the relative value of each offering.
The first component of this trifecta is data. Companies like Experian, Polk, Nielsen, and US Census gather data, such as credit card purchases, car registrations, and income levels. That data is then linked to over 43,000 zip code footprints across the country.
This scaled solution groups and indexes Zip codes by the value of that data. Indexes above 100 are higher in value than the average area. Many times there is a clustering of similar audiences, both in demographic characteristics and psychographics such as interests, attitudes, and opinions.
An area that indexes at 250 for car purchases contains 2.5 times more (or more than double) the car registrations as the average. When using geo-targeting, indexes of 300-800 are not unusual and choosing to deliver an ad to those locations allows for a very efficient media spend.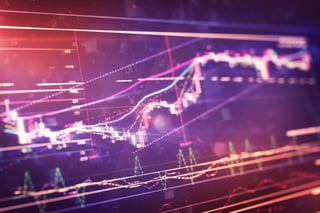 The second component? Targeted TV platforms like Tango Media Suite also apply analytics to compare media options in the high indexing target areas, where data such as demographic characteristics (income, buying habits, and favorite car) are available and use the information to find the right location, on the right screen, and at the right time for their ad. These valuable TV opportunities can be optimized to fit an advertiser's communication goals and include all types of premium TV inventory, not just unsold remnant time.
The third component: These demand-side software platforms also provide a mechanism to track message delivery in measured custom universes against sales, the first step in determining the value of advertising. In 2014 the VAB (Video Advertising Bureau) produced a study that explored the correlation between TV spending and business performance. What they learned was that almost all companies that increased their TV spending over the last 4 years saw substantial growth in revenues, stock prices and earnings per share in the marketplace. The conclusion: TV drives substantial leads to brand web sites.
That's Targeted TV! Targeted TV is a complementary layer of TV advertising that is granular and can be custom-defined for a specific advertiser. From 10 cable systems to 400, the data, the location, and the price help determine most efficient media plan. We're very proud that Centriply is the only demand-side company in the US that tracks all cable system footprints regardless of ownership. Working for the advertiser instead of the media vendor gives an unbiased measurement of media values using a yardstick that is appropriate for each advertiser.
Check out our other blogs on the intersection of digital and TV here.