Come find us! Booth N3435SP-A
WE'RE PLEASED TO ANNOUNCE THAT CENTRIPLY WILL BE FEATURED IN SPROCKIT'S FIRST ROUND OF STARTUPS PARTICIPATING AT THE 2019 NAB SHOW IN LAS VEGAS APRIL 6 TO 11.
Companies are selected based on their potential to revolutionize the industry, and will be featured alongside select SPROCKIT alumni on the NAB Show Floor.
SPROCKIT, the global marketplace connecting the world's top market-proven emerging companies in media, entertainment and technology, announced the first round of companies that will participate in the program at the 2019 NAB Show, held April 8-11 in Las Vegas. Centriply is pleased to be part of that group being featured in April.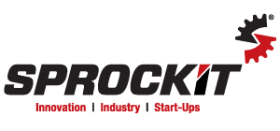 Centriply will be part of the emerging companies who will exhibit alongside select alumni in the new Innovation Pipeline, located in the North Hall of the Las Vegas Convention Center. The companies will showcase their technologies in the Innovation Pipeline Theater. Also, companies will participate in SPROCKIT Sync events, a series of private forums throughout the year where industry executives and entrepreneurs meet to collectively discuss new technologies and ways they can collaborate together to advance the industry.
Among the attendees are SPROCKIT corporate innovator members, including Comcast, FOX Networks Group, Google, Hearst Television, Public Media Venture Group, Samsung NEXT, TEGNA, Univision and Verizon.
"SPROCKIT's elite network of emerging companies have raised nearly $1 billion since 2013, a true testament of their market-proven ability to solve industry pain-points," said Harry M. Glazer, founder and CEO, SPROCKIT. "Witnessing both our emerging and corporate members successfully collaborate to move the industry and their businesses forward is a truly rewarding experience."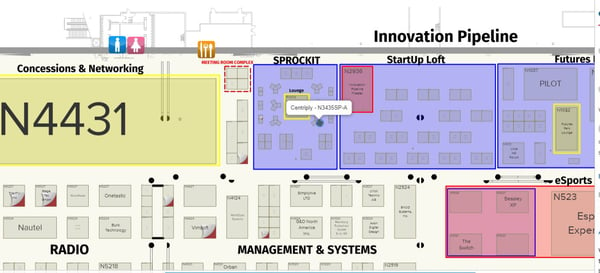 The first round of participating startups includes:
About SPROCKIT
SPROCKIT is a global marketplace that curates, connects and fosters collaboration among leading media, entertainment and technology companies and world's top market-proven startups to bring innovative products, services and revenue models to market. Since its launch in 2013, more than 150 emerging companies have participated in SPROCKIT, raising nearly $1 billion USD and experiencing partnerships and acquisitions. For more information, visit www.sprockitglory.com.
About Centriply
Provides a MarTech platform that's a search engine for TV audiences. Used by media planners to find and manage audiences across multiple layers of TV inventory and hundreds of locations. Creating custom universes with HH IDs, census blocks, ZIP codes, voting districts, counties, states or regions.
About NAB Show
NAB Show, held April 6 - 11, 2019, in Las Vegas, NV, USA, is the world's largest and most comprehensive convention encompassing the convergence of media, entertainment and technology. With nearly 100,000 attendees from 165 countries and 1,700+ exhibitors, NAB Show is the ultimate marketplace for solutions that transcend traditional broadcasting and fuel the digital storytelling economy. From creation to consumption, across multiple platforms and countless nationalities, NAB Show is where global visionaries convene to bring content to life in new and exciting ways. For complete details, visit www.nabshow.com.
About NAB
The National Association of Broadcasters is the premier advocacy association for America's broadcasters. NAB advances radio and television interests in legislative, regulatory and public affairs. Through advocacy, education and innovation, NAB enables broadcasters to best serve their communities, strengthen their businesses and seize new opportunities in the digital age. Learn more at www.nab.org.
###